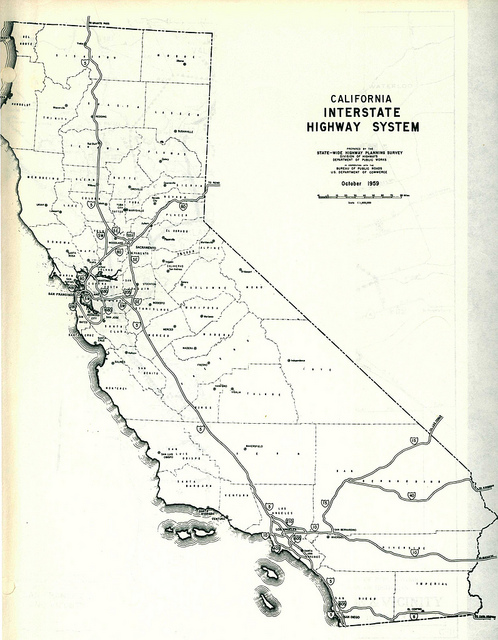 Here at FreightPros, we have a special place in our heart for California, and we'll get you set up with the cheapest California shipping rates available! Wondering how to ship an engine? We can help. Need to have
freight class explained
? No problem. California is one of our most populous and powerful states, with our second largest city, Los Angeles acting as the de facto capital (though don't forget Sacramento is a fine town) for Hollywood and more importantly, The port of LA. This is one of the busiest ports in the country, so California LTL and TL shipping is constantly booming not only in LA but all over the state.
Los Angeles is many things (their traffic might even best our Austin traffic), and one of those things is a less than truckload and full truckload shipping hub. We can give you the best Los Angeles shipping rates in the business. Shipping to San Diego from Los Angeles or San Francisco? As a full service
freight broker
 we can help you set up your shipments, track and trace them, and even supply a custom
bill of lading
! Though Los Angeles is the largest city in California,  it is far from the only important shipping location in the state. We have great freight rates from San Diego to San Francisco and everything in between. Need to
ship an engine
to Sacramento? We can assist you in finding and quoting the best LTL rates in California. And less than truckload is not the only California shipping that we deal with. We also have great
AAA Cooper shipping rates
for California! Sometimes you need to ship more than just a few pallets, and our FreightPros can help you get it done cheap and easy. Do you need to ship a full truckload of freight from Anaheim to Oakland? Looking for
free online freight quotes
to San Jose? You've found the best broker for the job. We'll even show you
how to ship an engine
using our great "how to ship" blog series. And inside California is just one of the places where our freight rates thrive. We ship less than truckload and truckload shipments from California to Texas. We also ship from Florida to California and everything in between, including great California rates to New England. We use both national and local carriers to make sure your freight stays on time and in one piece. We have
cheap freight shipping
rates for California.
Next time you're shipping to California, we'll get you the cheapest rates in the business!
cc image courtesy Eric Fischer via Flickr