AAA Cooper Freight Shipping Rates
Experience great pricing and amazing service from the FreightPros team.

Fast
We pride ourselves in getting freight quotes back to you
faster than anyone in the industry.

No Hidden Costs
There's no cost or hidden fees to use our service.
Simply pay actual freight costs.

Hassle Free
We make the shipment booking process simple
and easy. Let us take care of your freight with
superior communications levels along the way.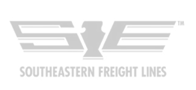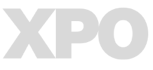 AAA Cooper Freight Shipping Rates
FreightPros is pumped to work with and offer great AAA Cooper Freight Shipping Rates. AAA Cooper is a freight carrier specializing in less than truckload (LTL) and truckload (TL) shipping. Their primary coverage area is the southern part of the United States, though AAA Cooper does quote LTL to Puerto Rico. The southeastern part of the US is one of the best shipping zones in the country! AAA Cooper freight shipping rates are competitively priced. This level of balance extends to their service, which is informative and helpful. AAA Cooper freight rates are reliable for both truckload and LTL. If you're looking to get a AAA Cooper LTL shipping rate, the main thing to keep in mind is their coverage map. AAA Cooper LTL shipping focuses on freight rates in the south, including Georgia, Florida, Texas, and Oklahoma. AAA Cooper provides freight rates for Arizona and New Mexico as well. In addition to their normal coverage maps, AAA Cooper quotes shipments to Mexico and Canada.
AAA Cooper freight rates are also fair and equal in the volume department, as well as the AAA Cooper full truckload rates. Similar to the AAA Cooper LTL coverage, the AAA Cooper truckload department operates primarily in the southern region of the United States. AAA Cooper LTL shipping rates are some of the best in Texas. There are also great AAA Cooper LTL rates from Florida to California with easy freight tracking.
Overall, AAA Cooper freight shipping rates are excellent, as is their service and experience. If you're shipping in the southern part of the United States, look to AAA Cooper for a freightquote, and see if the price is right. They can also show you how to ship your furniture.
For more information on LTL and truckload shipping, check out our logistics blog. 
Access incredible savings from our database of qualified, vetted freight carriers that will get your freight delivered safely, on-time, and for a great price.
From getting a freight quote to booking, tracking and the bill auditing process. We take the headache out of your logistics and make these challenging processes as efficient and easy as possible.
Our Operations have been molded to be proactive, rather than reactive. We strive to provide a quality freight experience for our customers.
Enjoy access to 70+ carriers, instantly compare multiple freight quotes and book shipments in a flash. As a top 3PL, we work with only the best carriers to ensure competitive rates for your freight.
Elevate your supply chain experience with Beon LTL.