Experience great pricing and amazing service from the FreightPros team.

Fast
We pride ourselves in getting freight quotes back to you
faster than anyone in the industry.

No Hidden Costs
There's no cost or hidden fees to use our service.
Simply pay actual freight costs.

Hassle Free
We make the shipment booking process simple
and easy. Let us take care of your freight with
superior communications levels along the way.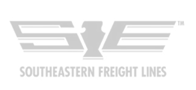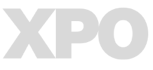 LTL Freight Shipping
Better Carriers with Superior Support
Our truckload team constantly works to add quality carriers to our system so that we can deliver qualified capacity to our customers when they need it most. That's how we specialize in truckload shipping for beginners and experts alike. The FreightPros truckload team is built on a foundation of transparency with our valued customers and these specialists will go out of their way to ensure that your freight gets covered in a cost effective way and will communicate with you throughout the lifespan of your load.
Stringent Carrier Vetting Process
Every truckload carrier in the FreightPros system is scrutinized to ensure that only the carriers with qualified safety rating and insurance standards will be moving your valuable cargo. Any truckload shipping company worth its salt will vet their carriers. While carriers are checked during their initial on-boarding, we go the extra mile and update their information before each load is transported by them in our system. We also set ourselves above our competition by only working with carriers that have a minimum of $100,000 in cargo insurance. Finally, we have our own internal performance monitoring system for each carrier and hold our carriers to strict performance standards.
Proactive Truckload Shipping Tracking
Our truckload team performs multiple check calls on each load in our system daily. For customers requiring details on updates, we have an automated notification process that alerts stakeholders after critical stages of the shipment have been completed. We're all about getting the best price, sometimes even "partialling" truckload shipments. When it comes to your truckload shipping, at FreightPros we are committed to getting you the best rates and the best service available throughout the industry. Using technology such as GPS truck tracking, we know where your freight is at all times. We've got customer support available and it's that sort of proactive approach to truckload shipping that keeps us ahead of the game.
Access incredible savings from our database of qualified, vetted freight carriers that will get your freight delivered safely, on-time, and for a great price.
From getting a freight quote to booking, tracking and the bill auditing process. We take the headache out of your logistics and make these challenging processes as efficient and easy as possible.
Our Operations have been molded to be proactive, rather than reactive. We strive to provide a quality freight experience for our customers.
Enjoy access to 70+ carriers, instantly compare multiple freight quotes and book shipments in a flash. As a top 3PL, we work with only the best carriers to ensure competitive rates for your freight.
Elevate your supply chain experience with Beon LTL.