Experience great pricing and amazing service from the FreightPros team.

Fast
We pride ourselves in getting freight quotes back to you
faster than anyone in the industry.

No Hidden Costs
There's no cost or hidden fees to use our service.
Simply pay actual freight costs.

Hassle Free
We make the shipment booking process simple
and easy. Let us take care of your freight with
superior communications levels along the way.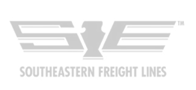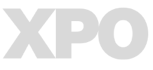 LTL Freight Shipping
Custom Freight Solutions for Your Unique Business
The team at FreightPros realizes that one size certainly does not fit all in the freight world. We have the talent and resources to accommodate or build custom freight solutions for our clients. Additionally, our existing technology services from Freight Spend Analysis, Customer Specific Pricing, shopping cart integration, and our online TMS,
to name a few
, have had huge impacts on our customers processes and their bottom line. By providing custom freight services, we give our customers the best opportunities to save money and get cheap and reliable freight quotes.
Customer Specific Pricing for your Needs
The FreightPros team can tailor a custom pricing solutions that fits your organizations needs. Through custom tariffs, FAKs, and lowered or waived accessorials, we have the ability to work with and negotiate specific pricing opportunities for our larger shipping customers. You can
learn more about Freight of All Kinds (FAKs)
by downloading our Freight Paper.
Freight Spend Analysis
Many of our current customers didn't realize how much they were overspending on their freight through their current carrier partners or broker until they allowed us to do a custom freight spend analysis. By utilizing your previous freight invoices, we can evaluate potential areas for savings based on our network of carriers and discounted pricing. What's the point of paying a freight broker unless they're going to be full service? We're about more than just cheap quotes, we're about adding value to your shipping, and knowing the difference between value and price.
Shopping Cart Integration
If you have an e-commerce presence and want to integrate instant freight rates and solutions into your system, the FreightPros technology team can help integrate your system with our suite of carriers. We've worked with most of the major shopping cart platforms and have helped our e-commerce based customers reduce time and costs with integrated quoting.
Access incredible savings from our database of qualified, vetted freight carriers that will get your freight delivered safely, on-time, and for a great price.
From getting a freight quote to booking, tracking and the bill auditing process. We take the headache out of your logistics and make these challenging processes as efficient and easy as possible.
Our Operations have been molded to be proactive, rather than reactive. We strive to provide a quality freight experience for our customers.
Enjoy access to 70+ carriers, instantly compare multiple freight quotes and book shipments in a flash. As a top 3PL, we work with only the best carriers to ensure competitive rates for your freight.
See how much time and money you'll save by having our pros help manage your freight.