Custom Companies Freight Shipping Rates
Experience great pricing and amazing service from the FreightPros team.

Fast
We pride ourselves in getting freight quotes back to you
faster than anyone in the industry.

No Hidden Costs
There's no cost or hidden fees to use our service.
Simply pay actual freight costs.

Hassle Free
We make the shipment booking process simple
and easy. Let us take care of your freight with
superior communications levels along the way.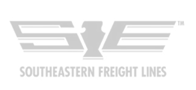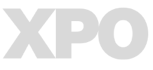 Custom Companies Freight Shipping Rates
FreightPros is happy to partner with one of the best carriers in the business and offer Custom Companies Freight Shipping Rates. Custom Companies is an LTL and truckload freight carrier that services all fifty states as well as Canada. The Custom Companies have two major terminal hubs in Los Angeles and Chicago. Custom Companies freight shipping rates are competitive with many of the national freight carriers such as Roadrunner freight quotes and R&L LTL rates. In fact, on the west coast and parts of the midwest, in close proximity to their LA and Chicago headquarters, they have even better freight quotes.
If you're using an LTL broker they'll be familiar with Custom Companies LTL and truckload quotes. As mentioned above they have excellent rates in the west coast area. If you're looking to ship a motorcycle from say, San Fransicisco to Seattle, Custom Companies freight shipping rates may be able to provide a great freightquote.
And it doesn't stop there. Take your standard sized pallet, package your freight, and call Custom Companies to come pick up your freight and get it on it's way, especially if you're in the midwest. Need to move a mattress from Illinios to Ohio for the new school year? Check out the Custom Companies freight quotes that will get your freight moving without a hitch.
At FreightPros, we look to get our customers to move their shipments safe and sound while also getting a discount freight rate. We'll show you how to ship a bike from one part to the next, all using our excellent Custom Companies LTL freight rates. Our world class customer service team will also assist with your freight tracking to make sure we're following your freight all the way through transit.
The Custom Companies also offers truckload freight rates across the country. Of course with truckload you might not have to worry about freight class, but it's still nice to be able to get your full truck in a timely manner, get your freight loaded up and then on its way to the destination. Custom Companies can help with that.
If you're moving freight anywhere in the country, The Custom Companies offers great freight rates, especially if you're shipping freight in the Los Angeles and Chicago metro areas. For more on freight shipping, be sure to check out our white paper collection, including How To Dispute A Reclass and Limited Access Shipping.
Custom Companies Freight Shipping Rates
Rated 4.4/5 based on 15 reviews
Access incredible savings from our database of qualified, vetted freight carriers that will get your freight delivered safely, on-time, and for a great price.
From getting a freight quote to booking, tracking and the bill auditing process. We take the headache out of your logistics and make these challenging processes as efficient and easy as possible.
Our Operations have been molded to be proactive, rather than reactive. We strive to provide a quality freight experience for our customers.
Enjoy access to 70+ carriers, instantly compare multiple freight quotes and book shipments in a flash. As a top 3PL, we work with only the best carriers to ensure competitive rates for your freight.
Elevate your supply chain experience with Beon LTL.