R&L Carriers Freight Shipping Rates
Experience great pricing and amazing service from the FreightPros team.

Fast
We pride ourselves in getting freight quotes back to you
faster than anyone in the industry.

No Hidden Costs
There's no cost or hidden fees to use our service.
Simply pay actual freight costs.

Hassle Free
We make the shipment booking process simple
and easy. Let us take care of your freight with
superior communications levels along the way.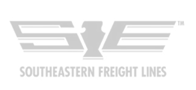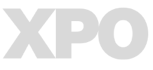 R&L Carriers Freight Shipping Rates
We are extremely excited to partner with R&L Carriers, one of the best carriers in the freight game. R&L Carriers is a national LTL and truckload freight carrier with a coverage map that spans the entire United States, with rates to Alaska and Hawaii. They also provide R&L Carriers freight shipping rates to Mexico, Canada, Puerto Rico, Dominican Republic, and the Virgin Islands. To say the least, their coverage map is extensive and they offer a nice, cheap freightquote.
R&L Carriers Freight Shipping Rates
R&L Carriers LTL quotes continue the excellence set out in their coverage map. R&L Carriers freight rates are competitive and fair in the shipping market.
R&L Carriers freight quotes are only the first part of the puzzle though. To be a trusted LTL carrier, it's important to meet transit time deadlines, and to make sure the freight is delivered in one piece without damage or loss. R&L Carriers has proven time and time again that they are one of the best in the business when it comes to service and trust.
Another huge selling point for an R&L Carriers shipping quote is their ability to ship into Puerto Rico, and the Caribbean. Some of the largest carriers in the world like Fedex and UPS operate those sorts of lanes, but R&L Carriers LTL rates are some of the only ones you'll find on a more LTL based scale. R&L Carriers freight shipping rates keep your costs reasonable and your freight tracking easy.
Overall, R&L Carriers is one of our most trusted and most used LTL and truckload carriers. R&L Carriers freight shipping quotes are reasonable and competitive with other LTL carriers, and their service is excellent. If you're shipping freight, it's always good to check on R&L Carriers LTL and truckload quotes.
For more information on LTL and truckload shipping, check out our logistics blog. Happy Shipping!
R&L Carriers Shipping Rates
Rated 4.8/5 based on 66 reviews
Access incredible savings from our database of qualified, vetted freight carriers that will get your freight delivered safely, on-time, and for a great price.
From getting a freight quote to booking, tracking and the bill auditing process. We take the headache out of your logistics and make these challenging processes as efficient and easy as possible.
Our Operations have been molded to be proactive, rather than reactive. We strive to provide a quality freight experience for our customers.
Enjoy access to 70+ carriers, instantly compare multiple freight quotes and book shipments in a flash. As a top 3PL, we work with only the best carriers to ensure competitive rates for your freight.
Elevate your supply chain experience with Beon LTL.