JB Hunt Freight Shipping Rates
Experience great pricing and amazing service from the FreightPros team.

Fast
We pride ourselves in getting freight quotes back to you
faster than anyone in the industry.

No Hidden Costs
There's no cost or hidden fees to use our service.
Simply pay actual freight costs.

Hassle Free
We make the shipment booking process simple
and easy. Let us take care of your freight with
superior communications levels along the way.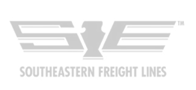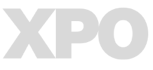 JB Hunt Freight Shipping Rates
JB Hunt Freight Shipping Rates are fast, easy, and affordable – regardless if you're shipping truckload freight or even LTL freight. If you're looking for JB Hunt quotes, you can be sure that you're getting a quality freight company that will meet your transportation needs.
JB Hunt is a public transportation company
that specializes in truckload and
LTL freight shipping
. They were founded in 1961 in Arkansas, and have been publicly traded since 1981. They are one of the largest transportation firms in North America, servicing the United States, Mexico, and Canada.
5 Mistakes You're Probably Making With Your LTL Freight
JB Hunt freight rates are comparable to other national freight firms, with quality service backed up by fair and quality JB Hunt
truckload quotes
. They offer services for truckload shipping, LTL freight quotes, Intermodal, Flatbed, and much more. They work with
freight brokers
and more to offer these great rates and dependable service so that their customers and brokers come back for more each time they need to move freight. Owners and operators provide the backbone for great JB Hunt freight shipping rates. Multiple fleets across the country offer consumers the opportunity to get their freight picked up and delivered in a safe and timely manner. It doesn't matter if you're
shipping wine
or even learning
how to ship an engine
. JB Hunt quotes are here to help, even if it means
partialling freight
for better prices. JB Hunt also offers a variety of
online freight services
to their customers that assist in the logistics of their freight. They offer
freight tracking
,
freight class
assistance, and many other options to help you move freight anywhere in North America. If you're looking for excellent shipping quotes, look no further than JB Hunt freight shipping rates.
Access incredible savings from our database of qualified, vetted freight carriers that will get your freight delivered safely, on-time, and for a great price.
From getting a freight quote to booking, tracking and the bill auditing process. We take the headache out of your logistics and make these challenging processes as efficient and easy as possible.
Our Operations have been molded to be proactive, rather than reactive. We strive to provide a quality freight experience for our customers.
Enjoy access to 70+ carriers, instantly compare multiple freight quotes and book shipments in a flash. As a top 3PL, we work with only the best carriers to ensure competitive rates for your freight.
See how much time and money you'll save by having our pros help manage your freight.