Expedited & Time-Critical Freight
Experience great pricing and amazing service from the FreightPros team.

Fast
We pride ourselves in getting freight quotes back to you
faster than anyone in the industry.

No Hidden Costs
There's no cost or hidden fees to use our service.
Simply pay actual freight costs.

Hassle Free
We make the shipment booking process simple
and easy. Let us take care of your freight with
superior communications levels along the way.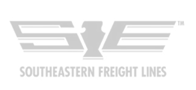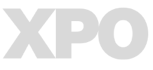 Expedited & Time-Critical Freight
LTL Freight Shipping
FreightPros partners with many carriers who specialize in expedited and time-critical freight shipping.  Each of these options is available for both Less Than Truckload (LTL) and Full Truckload shipments.
What's the difference between expedited and time-critical?
Expedited shipping
speeds up the time it takes for your product to arrive at its destination.  If the standard transit time from A to B is 2 days, an expedited option may drop this down to 1 day.
Time-critical shipping
is for strategic deliveries that
must
arrive on a particular day.  Unless a time-critical service is offered, freight transit times are usually estimates.  This service can be useful to guarantee that your product will arrive on-time, and takes the guesswork out of coordinating your deliveries!
How does it work?
If you have a shipment that needs to arrive on a particular day or needs expedited service, we use our extensive network of LTL and Truckload carriers to find the best fit for you. We are often able to get creative and find unique solutions that are outside of what would be considered "standard" services.  This may include using multiple equipment types, from sprinter vans and
hot shot
carriers to straight trucks or even air freight.  We may include
GPS Tracking
on your shipment to increase transparency, or add a "Guaranteed Service" with the carrier to incentivize them to prioritize your freight.  We may use "Rescue" or "Final Mile" options, or take advantage of cross-docking or short-term warehouse options.  We also have internal processes for marking your shipments
"hot"
so they get priority tracking and extra attention from your dedicated team of FreightPROS! Each time-critical and expedited shipment looks different depending on your needs, the type of freight, and the options available.  Our team works hard every day to open up as many options as we can so that you get the highest
quality freight experience
possible.
Overnight Shipping
At FreightPros, we are happy to offer the best in expedited overnight shipping service.
As a full-service third party freight broker
who offers both 
LTL
 and 
Truckload freight
 options, we understand the urgency behind time-critical shipments.  We use our vast network of carrier options for overnight shipments to ensure your freight gets where it needs to go, fast!
We've partnered with the country's leading overnight carriers to move freight shipments across the United States, and make it easy to get the right overnight rate. Get an overnight shipping quote by filling out our simple quote form. From there, it's easy to convert your quote into a shipment, and get your shipment on its way.
Accessible Tracking Tools
Once your shipment is in transit, we make it easy to track from pickup to delivery. Tracking eases peace of mind, especially with a time-sensitive overnight shipment. Every minute counts, and our team keeps you up-to-date with information about where your freight is located and when it will arrive.  If there are any delays in transit, we notify you immediately and work with the carrier to correct the issue quickly.
Committed Service
Our team of experienced brokers
 can assist you and your overnight shipment in any way necessary. From pre-pickup, to transit, and then post-delivery, our team is one phone call away. We understand that there can be a lot of maintenance on an overnight shipment, and we pride ourselves in offering one-on-one assistance to make sure your shipping experience is successful and stress-free. We're excited to use the nation's leading carriers for our overnight shipping, and to pass savings and service to our customers.
Access incredible savings from our database of qualified, vetted freight carriers that will get your freight delivered safely, on-time, and for a great price.
From getting a freight quote to booking, tracking and the bill auditing process. We take the headache out of your logistics and make these challenging processes as efficient and easy as possible.
Our Operations have been molded to be proactive, rather than reactive. We strive to provide a quality freight experience for our customers.
Enjoy access to 70+ carriers, instantly compare multiple freight quotes and book shipments in a flash. As a top 3PL, we work with only the best carriers to ensure competitive rates for your freight.
Elevate your supply chain experience with Beon LTL.