Freight Brokers | Offering LTL & Truckload Shipping Quotes
Experience great pricing and amazing service from the FreightPros team.

Fast
We pride ourselves in getting freight quotes back to you
faster than anyone in the industry.

No Hidden Costs
There's no cost or hidden fees to use our service.
Simply pay actual freight costs.

Hassle Free
We make the shipment booking process simple
and easy. Let us take care of your freight with
superior communications levels along the way.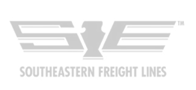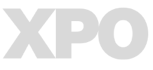 Freight Brokers | Offering LTL & Truckload Shipping Quotes
LTL Freight Shipping
What can Freight Brokers do for you?
It seems like a pretty simple question, right? But I wouldn't say that there's an easy answer. Freight Brokers can do a lot for you. It depends on what you need from your broker, and what the relationship you both want. But let's start with the basics: What exactly do Freight Brokers do?
Freight Brokers help you ship freight using LTL, truckload, air, or intermodal shipping.
They do this in a variety of ways. Freight Brokers act as a go-between for shippers and freight carriers. They offer freight quotes as well as services such as freight tracking, freight quotes, BOL customization and generation, access to Transportation Management Systems (TMS), and tons of other stuff.
The goal of all good freight brokerage companies should be to make their customers' shipping experiences better. Sometimes that manifests in saving money on affordable freight quotes, and other times it's adding value in different ways, whether that's fighting reclasses and reweighs, or converting your freight class to density.
Speaking of freight class, freight brokers will be knowledgable and able to help you find the right freight class, whether it's using the traditional forms of NMFC, or the newly updated density-based classes. Freight Class is a huge part of what makes an LTL freight quote, and any quality freight broker will be a shipping class expert.
Damaged freight is a pain in the butt, but it's a part of freight shipping and one that a good broker can help you navigate. Whether it's filing damage and loss claims through the carrier or ensuring that your shipment is correctly packaged to best avoid damage BEFORE shipping, brokers handle shipments from pickup to delivery– from quoting to invoicing and everything in between.
In short, freight brokers can help with all things freight shipping. But not all brokers are created equal. When looking for the right broker, you need to understand your freight and what you're hoping to accomplish. Freight brokers will have account managers that know your shipping trends, and can manufacture practices to help alleviate stress, and get the most value out of your shipping. This includes specializing in: hot shipments, time-critical shipments, residential deliveries, limited access deliveries and pickups, full truckload quotes, and overnight shipping.
If you're looking for the best freight brokers in the business, you've come to the right place. FreightPros offers all of these services and many more. Get a free quote with us today, or call to set up a demo. Check out our extensive freight shipping blog, and for more freight information, we have a Beginner's Guide to Freight Shipping.
At FreightPros, our goal is to help you take control of your shipping, making it the best it can possibly be, and saving you time and money every day.
Expert Freight Brokers and Freight Shipping Companies at Your Service!
Cargo and various shipment is everywhere as more businesses use freight shipping services to ship their goods to different locations. But did you know what is considered to be only a handful when it comes to making everything work in this business?
Expert freight brokers and the best freight companies.
What is a Freight Company?
Freight companies are businesses that deals with the moving of different freight, cargo, and goods from one place towards a designated location.
There are various freight companies that deal with different types of cargo, and can ship by land, air, or sea. They can also deal with shipments that happen locally, nationally, and even at international levels.
Different freight companies evaluate three factors when determining the best shipping method. They look at the most efficient time frame, the total cost for the shipment, and the characteristics of the products being delivered. These factors allow freight companies to determine the best method to forward their freight in the most effective way possible.
An interesting thing to take note is that the best freight companies also use the underutilized intermodal rail freight service. These companies do truck pickups, then uses train rails to forward the cargo, and use a truck delivery at the end of the line. This is a very effective and cost-efficient way to ship freight and other goods, are being re-introduced to the market only by the very best freight companies.
What is a Freight Broker?
Simply put, freight brokers are the ones who are sitting in the middle between clients' shipping needs and transportation carrier service companies.
Different freight shippers have their own needs, as well as the truck drivers and other carriers. These include planning delivery routes, stop-overs (if needed), and more.
This is where they come in. A freight broker arranges all communication between the shipper at point A and the destination at point B. They manage and execute all of the tasks that would make all the freight shipment delivery fast and efficient.
Don't have time to sift through different freight companies?
Don't worry, as we are here for you.
FreightPros is partnered with the best freight companies in the country. If you don't have time to look at different freight companies, then we can broker in and choose the right one for you.
Some of our top partners include:
Con-way Freight is a transport company that specializes in Less-than-truckload (LTL) and Full-Truckload freight services that has their headquarters in Michigan. They are known for operating in a network of freight service centers that allow fast shipment of goods from one place to another.
Daylight Transport specializes prides themselves in being one of the fastest LTL freight companies in the whole country. They specialize in long haul LTL shipments, and operates from coast-to-coast.
RRTS owns one of the largest LTL and Truckload freight carriers in the industry. Their Interline carriers support their very extensive map coverage which covers almost all of the US and can rach into Canada as well.
Part of the large network of YRC freight companies, Holland Freight is a regional carrier that deals with impressive, competitive rates. They are well known for sticking to transit times and their top notch service.
Old Dominion Freight has a very big reach when it comes to delivery points in the US. They even cover Hawaii and Alaska, as well as Puerto Rico, Mexico, and Canada. A true global carrier that even reaches into parts of Europe.
New Penn freight services is another YRC associate, and they offer LTL and Truckload services all over the New England part of the United States. New Penn also gives out quote for Mid-Atlantic States.
If you have freight that needs to be forwarded to different locations in the southeastern part of the US, then Averritt Express has you covered. They also quote for shipments that range from Florida tto Texas, and Texas to Oklahoma.
Saia is an interesting freight company that mixes regional specialization and national coverage. Their coverage map is large and they barely interline, but their some of their services are somewhat similar to smaller, regional carriers.
R+L Carriers feature one of the most extensive freight maps in the entire industry. They are a national-level LTL and Truckload freight company, and include freight services that even span into the Caribbean.
AAA Cooper Transportation's main operation zone covers most of the southern parts of the United States, and even up to Puerto Rico. As with other big names in the freight industries, they also have rates shipments going to Mexico and Canada.
If you are interested in looking for freight companies and freight brokers that give you the best bang for your buck, then look no further than FreightPros.
Access incredible savings from our database of qualified, vetted freight carriers that will get your freight delivered safely, on-time, and for a great price.
From getting a freight quote to booking, tracking and the bill auditing process. We take the headache out of your logistics and make these challenging processes as efficient and easy as possible.
Our Operations have been molded to be proactive, rather than reactive. We strive to provide a quality freight experience for our customers.
Enjoy access to 70+ carriers, instantly compare multiple freight quotes and book shipments in a flash. As a top 3PL, we work with only the best carriers to ensure competitive rates for your freight.
See how much time and money you'll save by having our pros help manage your freight.