Freight Brokers | Offering LTL & Truckload Shipping Quotes
Experience great pricing and amazing service from the FreightPros team.

Fast
We pride ourselves in getting freight quotes back to you
faster than anyone in the industry.

No Hidden Costs
There's no cost or hidden fees to use our service.
Simply pay actual freight costs.

Hassle Free
We make the shipment booking process simple
and easy. Let us take care of your freight with
superior communications levels along the way.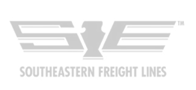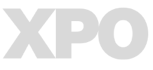 Freight Brokers | Offering LTL & Truckload Shipping Quotes
FreightPros: LTL Freight Broker
What can Freight Brokers do for you?
Looking for the best freight brokers in the business? You've come to the right place. 
Whether you're considering LTL, truckload, air, intermodal, or even a custom shipping solution, we provide a better experience for you.
Because at FreightPros,
our goal is to help our clients take control of their shipping
, making it the best it can possibly be and saving them time and money every day.
Here's how we do it.
We help you learn more about freight shipping
Freight shipping has a lot of moving parts — packaging, the bill of lading, different container types, types of 3PLs, expedited shipping options for your customers, cargo insurance, and a LOT more things to think about.
Shipping your goods without knowing what to do will cost you more time and money than you should. Re-weighs, re-classification, and unnecessary delays are all hang ups that could be avoided in the first place.
That's why our free resources allow you to make better decisions when it comes to shipping
. 
Our
freight shipping blog
,
freight papers
, and
videos
teach you about third party logistics, LTL freight classes, cargo insurance, shipping consumer packaged goods, different kinds of accessorials, and the many other aspects of freight shipping.
What exactly do Freight Brokers do?
Freight Brokers help you ship freight using LTL, truckload, air, or intermodal shipping.
They do this in a variety of ways. Freight Brokers act as a go-between for shippers and freight carriers. They offer freight quotes as well as services such as freight tracking, freight quotes, BOL customization and generation, access to Transportation Management Systems (TMS), and tons of other stuff. The goal of all good freight brokerage companies should be to make their customers' shipping experiences better. Sometimes that manifests in saving money on
affordable freight quotes
, and other times it's adding value in different ways, whether that's fighting reclasses and reweighs, or converting your freight class to density. Speaking of freight class, freight brokers will be knowledgable and able to help you find the right freight class, whether it's using the traditional forms of NMFC, or the newly updated density-based classes. Freight Class is a huge part of what makes an LTL freight quote, and any quality freight broker will be a shipping class expert.
Damaged freight is a pain in the butt, but it's a part of freight shipping and one that a good broker can help you navigate. Whether it's filing damage and loss claims through the carrier or ensuring that your shipment is correctly packaged to best avoid damage BEFORE shipping, brokers handle shipments from pickup to delivery– from quoting to invoicing and everything in between. In short, freight brokers can help with all things freight shipping. But not all brokers are created equal. When looking for the right freight brokerage company, you need to understand your freight and what you're hoping to accomplish. Freight brokers will have account managers that know your shipping trends, and can manufacture practices to help alleviate stress, and get the most value out of your shipping. This includes specializing in: hot shipments, time-critical shipments, residential deliveries,
limited access deliveries
and pickups, full truckload quotes, and
overnight shipping
. If you're looking for the top freight brokers in the business, you've come to the right place. FreightPros offers all of these services and many more. Get a free quote with us today, or call to set up a demo. Check out our extensive freight shipping blog, and for more freight information, we have a
Beginner's Guide to Freight Shipping
. At FreightPros, our goal is to help you take control of your shipping, making it the best it can possibly be, and saving you time and money every day.
These handy resources will definitely help you be more educated about this very important part of your business.
We find you the BEST value in freight shipping solutions
Just like in a lot of things in life, the cheapest one is hardly the best value — especially for getting your freight delivered safely and on time.
But what if we can get you a really awesome deal?
We do freight spend analysis on many of our LTL customers before shipping a single pallet with us. We compare previous scenarios and invoices similar to theirs and evaluate potential areas where they can save money on. 
What we found is that, on average, they were spending nearly 6X more prior to working with us. Needless to say, they were surprised by how much they're overspending on their freight.
With our relationships with over 70 nationwide and regional carriers combined with the huge volume of cargo we broker for,
what you get are MASSIVE savings in freight costs.
So whether you need long haul, regional, or short haul services, we negotiate accessorials, FAKs, freight lane base rates and other related costs for you so your money goes a really long way.
And if you need a custom freight solution, we are your one-stop shop.
We understand that the needs of every business is different. Though a lot of goods are similar, other factors could dictate the need for greater attention to detail so you can deliver your cargo safely.
That's why our team is very proficient in working truckload, intermodal, expedited, and temperature-controlled freight. We also negotiate for custom tariffs, inclusion on FAKs, and waived or reduced accessorials when your shipment reaches a certain volume.
Limited budget but cargo isn't time sensitive? An intermodal solution combining truck and train can help you stretch out your dollar.
Working with perishable goods? Air freight and dedicated refrigerated trucks can handle that.
Even if it may be a tailored solution that only really works for your situation,
you can be sure that it still packs great bang-for-buck.
We lighten the load in freight management
We know that freight management can be a TON of stress — whether it's waiting for new inventory, rushing to meet cut-off times, or even accepting returns from customers.
As indeed one of the best in the industry, we don't just find the best prices around, but we're also with you in managing your incoming and outgoing shipments.
So when you partner with us,
you get dedicated support staff and easy-to-use freight management software that helps you be on top of your operations
.
Our team of account management and operations experts learn your business and shipping trends as much as possible, so we can optimize and implement best practices for your needs. 
We don't wait for problems to come. Instead, we prepare for them before it even happens.
To help you even further with that, our cloud-based Transportation Management System (TMS) allows you to create instant freight quotes, generate several shipping documents, track freight, record shipping history, and many others — ALL in one place.
Our technology team can also integrate instant freight rates into popular e-commerce platforms, allowing you to receive and fulfill customer orders within one system.
But we're not forgetting your inbound freight either. Our Inbound Vendor Management program helps you plan and manage inbound freight by ensuring correct invoices and BOLs, tracking shipments, and even finding areas where you can cut costs on.
And through our customizable reporting solutions, you can also see which metrics really impact your bottom line. Whether it's analyzing shipping trends, identifying redundant expenses, or finding the best carrier for certain types of freight, we get you the insights you need for making the most out of your investment.
Freight management is indeed a lot of work, but it doesn't feel heavy with us.
Expert Freight Brokers and Freight Shipping Companies at Your Service!
Cargo and various shipment is everywhere as more businesses use freight shipping services to ship their goods to different locations. But did you know what is considered to be only a handful when it comes to making everything work in this business?
Expert freight brokers and the best freight companies
.
What is a Freight Company?
Freight companies are businesses that deals with the moving of different freight, cargo, and goods from one place towards a designated location. There are various freight companies that deal with different types of cargo, and can ship by land, air, or sea. They can also deal with shipments that happen locally, nationally, and even at international levels. Different freight companies evaluate three factors when determining the best shipping method. They look at the most efficient time frame, the total cost for the shipment, and the characteristics of the products being delivered. These factors allow freight companies to determine the best method to forward their freight in the most effective way possible. An interesting thing to take note is that the best freight companies also use the underutilized intermodal rail freight service. These companies do truck pickups, then uses train rails to forward the cargo, and use a truck delivery at the end of the line. This is a very effective and cost-efficient way to ship freight and other goods, are being re-introduced to the market only by the very best freight companies.
What is a Freight Broker?
Simply put, freight brokers are the ones who are sitting in the middle between clients' shipping needs and transportation carrier service companies. Different freight shippers have their own needs, as well as the truck drivers and other carriers. These include planning delivery routes, stop-overs (if needed), and more. This is where they come in. A freight shipping broker arranges all communication between the shipper at point A and the destination at point B. They manage and execute all of the tasks that would make all the freight shipment delivery fast and efficient.
Don't have time to sift through different freight companies?
That's what we're here for. FreightPros partners with the best freight companies in the USA who can ship to just about anywhere in the country (and even to the rest of the world, if you'd need that).
So if you don't have time to look at different service providers, we can broker in and find the right one for you.
Here are some of our top partners.
They specialize in less-than-truckload (LTL) and full truckload (FTL) services and are known for operating a vast service center network that allows for fast shipment within the United States. They were acquired by XPO Logistics in 2015.
Daylight Transport prides themselves in being one of the fastest LTL freight companies in the whole country. They specialize in long haul LTL shipments and operate from coast-to-coast.
Roadrunner is one of the largest LTL and truckload carriers in the industry and their interline services cover most of the US, while being capable of delivering to Canada as well.
Holland Freight is a regional LTL carrier that serves the Central, Midwest, and Southeastern United States. They are known for their competitive rates and their high-quality and on-time service. They are part of the YRC Worldwide group of freight shipping brands.
Old Dominion is a true global carrier that can deliver by truck to the whole US and to neighboring countries like Canada, Puerto Rico, and Mexico. Their less-than-container load (LCL) and full container load (FCL) services, meanwhile, can transport cargo to South America, Middle East, and Europe.
Another brand in the YRC group, New Penn is a regional LTL carrier serving the New England and Midwest regions of the United States. They can also deliver to Puerto Rico and the Canadian province of Ontario through their sister carrier, Holland Freight.
They are a regional LTL carrier that mainly serves the Southeastern region of the US. But they can also deliver to the rest of the country and to Canada via partner LTL carriers.
Saia is an interesting carrier because it can mix regional specialization and national coverage. They cover the whole United States without interline or partner carriers but some of their services are similar to smaller, regional carriers.
R+L Carriers is a national-level LTL and truckload carrier and they feature one of the most extensive coverage in the entire industry, including truckload services to North and Central America and international ocean and air freight solutions.
AAA Cooper Transportation mainly serves the southern states of the US but they also transport to the rest of the country and Canada through their affiliate carrier program.
If you are interested in looking for freight companies and freight brokers that give you the best bang for your buck, then look no further than FreightPros.
Access incredible savings from our database of qualified, vetted freight carriers that will get your freight delivered safely, on-time, and for a great price.
From getting a freight quote to booking, tracking and the bill auditing process. We take the headache out of your logistics and make these challenging processes as efficient and easy as possible.
Our Operations have been molded to be proactive, rather than reactive. We strive to provide a quality freight experience for our customers.
Enjoy access to 70+ carriers, instantly compare multiple freight quotes and book shipments in a flash. As a top 3PL, we work with only the best carriers to ensure competitive rates for your freight.
Elevate your supply chain experience with Beon LTL.