Temperature Controlled Freight
Experience great pricing and amazing service from the FreightPros team.

Fast
We pride ourselves in getting freight quotes back to you
faster than anyone in the industry.

No Hidden Costs
There's no cost or hidden fees to use our service.
Simply pay actual freight costs.

Hassle Free
We make the shipment booking process simple
and easy. Let us take care of your freight with
superior communications levels along the way.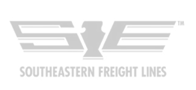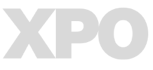 Temperature Controlled Freight
Home » Freight Services » Temperature Controlled Freight
Carrier and Mode Options
FreightPros offers a wide variety of
temperature-controlled options
for your freight.  We have nationwide capacity with many LTL and Full Truckload carriers, allowing us to select the carrier option that fits best for each of your unique shipments.  From refrigerated LTL (aka "Reefer LTL") to Freeze Protection to Full Truckload frozen food delivery, we've got you covered!  Multi-stop load options are also available, which can often be more cost-effective and allow for more carrier options.
Food Shipping Made Easy
Our experienced team and carrier base are equipped to ship food and food-grade products with ease, including to and from grocery warehouses and distribution centers.  We understand the extra steps needed to set these shipments up for success and are fully prepared to take the workload off you and your team, saving you valuable time.
Only the Best Carriers
You can rest assured that our internal carrier vetting protocols mean your freight only moves with the best carriers.  We track your shipments often to ensure carrier accountability and complete transparency to you.  Let FreightPros handle your temperature-controlled freight, and we'll show you how stress-free it can be!
Access incredible savings from our database of qualified, vetted freight carriers that will get your freight delivered safely, on-time, and for a great price.
From getting a freight quote to booking, tracking and the bill auditing process. We take the headache out of your logistics and make these challenging processes as efficient and easy as possible.
Our Operations have been molded to be proactive, rather than reactive. We strive to provide a quality freight experience for our customers.
Enjoy access to 70+ carriers, instantly compare multiple freight quotes and book shipments in a flash. As a top 3PL, we work with only the best carriers to ensure competitive rates for your freight.
Elevate your supply chain experience with Beon LTL.