Schneider National Freight Shipping Rates
Experience great pricing and amazing service from the FreightPros team.

Fast
We pride ourselves in getting freight quotes back to you
faster than anyone in the industry.

No Hidden Costs
There's no cost or hidden fees to use our service.
Simply pay actual freight costs.

Hassle Free
We make the shipment booking process simple
and easy. Let us take care of your freight with
superior communications levels along the way.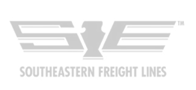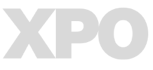 Schneider National Freight Shipping Rates
Schneider National is a freight carrier that specializes in full truckload shipping, but also offers intermodal rail rates, as well as regional carriers and owner operators. Headquartered in Green Bay, Wisconsin, Schneider National has been a leader in the truckload shipping logistics industry for over 80 years. They even operate in China!
Schneider National is one of the most reliable
freight companies
in the business. Schneider National freight shipping rates are some of the fairest in the industry, and can help shippers across North America have piece of mind that their freight is being transported safely.
5 Mistakes You're Probably Making With Your Freight
Schneider National truckload quotes are some of the best in the business as well. As a quality freight carrier, Schneider National operates on a very large scale. They haul over 16,000 loads PER DAY.  That's an incredible amount of freight movement. To move all that freight, Schneider employs over 11,000 company drivers, and 2500 owner-operators. Shipping quotes with Schneider are always in-line with industry standards. That also is the case for rail rates with Schneider, as well as any of their global carriers that move loads around the world. They have relationships with
freight brokers
the world over, and operate over 160 facilities in multiple countries. When it comes to freight quotes and equipment, it's hard to beat Schneider National trucking. They have over 9000 trucks and 32,000 trailers. Get more truckload rates using our
online freight services
, and download our
FREE Freight Papers
!
Access incredible savings from our database of qualified, vetted freight carriers that will get your freight delivered safely, on-time, and for a great price.
From getting a freight quote to booking, tracking and the bill auditing process. We take the headache out of your logistics and make these challenging processes as efficient and easy as possible.
Our Operations have been molded to be proactive, rather than reactive. We strive to provide a quality freight experience for our customers.
Enjoy access to 70+ carriers, instantly compare multiple freight quotes and book shipments in a flash. As a top 3PL, we work with only the best carriers to ensure competitive rates for your freight.
Elevate your supply chain experience with Beon LTL.