Midwest Motor Freight Shipping Rates
Experience great pricing and amazing service from the FreightPros team.

Fast
We pride ourselves in getting freight quotes back to you
faster than anyone in the industry.

No Hidden Costs
There's no cost or hidden fees to use our service.
Simply pay actual freight costs.

Hassle Free
We make the shipment booking process simple
and easy. Let us take care of your freight with
superior communications levels along the way.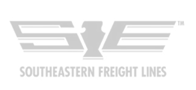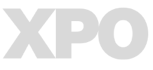 Midwest Motor Freight Shipping Rates
Midwest Motor Freight Shipping Rates
FreightPros is excited to partner with one of the best companies in the game. We offer great Midwest Motor Freight Shipping Rates. Midwest Motor Freight is a regional carrier that services parts of the Pacific Northwest and Midwest of the United States. Midwest Motor freight shipping rates are competitive with other regional carriers. Midwest Motor LTL quotes pair nicely with excellent customer service.
Midwest Motor Freight services Washington to Wisconsin and Illinois to the east, and North Dakota down to Kansas and Missouri. If you're looking for a Midwest Motor Freight shipping quote, you'll need to have both your origin and destination located in one of the 16 states that Midwest services.
As a regional carrier Midwest Motor Freight quotes are specialized for their regional geographic areas. If you're shipping between say, Washington and Illinois, Midwest Motor Freight shipping rates should work out for you. That's hardly the only lane that we specialize in, but it's a great example of the shipping area that we frequent using this shipping carrier. There are other LTL shippers that are outside these geographic confinements, and loads of carriers, but none do it as well as Midwest in this area.
Midwest Motor Freight shipping quotes are limited to LTL shipping. Midwest Motor Freight LTL quotes are excellent, but unfortunately they do not offer full truckload quotes at this time. They have great freight tracking as well.
Midwest Motor Freight is a small regional carrier with shipping rates that are competitive and fair. If you're in the right geographic area, it's worth checking out Midwest Motor Freight shipping rates for your LTL needs. The midwest is a middle class shipping zone, with a few hot spots here and there.
For more information on LTL shipping, check out our logistics blog. And don't forget to get a FreightPros freightquote.
Access incredible savings from our database of qualified, vetted freight carriers that will get your freight delivered safely, on-time, and for a great price.
From getting a freight quote to booking, tracking and the bill auditing process. We take the headache out of your logistics and make these challenging processes as efficient and easy as possible.
Our Operations have been molded to be proactive, rather than reactive. We strive to provide a quality freight experience for our customers.
Enjoy access to 70+ carriers, instantly compare multiple freight quotes and book shipments in a flash. As a top 3PL, we work with only the best carriers to ensure competitive rates for your freight.
Elevate your supply chain experience with Beon LTL.