Experience great pricing and amazing service from the FreightPros team.

Fast
We pride ourselves in getting freight quotes back to you
faster than anyone in the industry.

No Hidden Costs
There's no cost or hidden fees to use our service.
Simply pay actual freight costs.

Hassle Free
We make the shipment booking process simple
and easy. Let us take care of your freight with
superior communications levels along the way.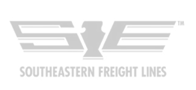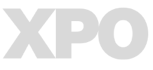 Are you looking for a good logistics blog? Some place that discusses the finer points of the logistics and shipping industry? A blog that actually includes relevant information about logistics and shipping, both LTL and truckload? Well, dear reader, I have some good news for you.
This is a logistics blog!
That's right! I can't believe it either! I know there aren't too many of us out there, but fret not because you've found the best one. But what should a logistics blog actually do? I'll answer that.
1. Should Be Informative
The most important aspect of any blog should be valid and important information. A logistics blog should include tips and info on logistics! Very complicated, right? No! It's pretty simple, and it's a wonder more people haven't filled the logistics blog void on the internet universe. So what kind of stuff am I talking about? How about simple every day questions, such as: What's the difference between
post office shipping
and LTL shipping? We've got you covered. Okay, are you curious what is the
standard pallet size?
 We've got that covered as well. What if you have a question about
cargo and freight insurance
? No problems. Just check the blog!
Access incredible savings from our database of qualified, vetted freight carriers that will get your freight delivered safely, on-time, and for a great price.
From getting a freight quote to booking, tracking and the bill auditing process. We take the headache out of your logistics and make these challenging processes as efficient and easy as possible.
Our Operations have been molded to be proactive, rather than reactive. We strive to provide a quality freight experience for our customers.
Enjoy access to 70+ carriers, instantly compare multiple freight quotes and book shipments in a flash. As a top 3PL, we work with only the best carriers to ensure competitive rates for your freight.
Elevate your supply chain experience with Beon LTL.