Experience great pricing and amazing service from the FreightPros team.

Fast
We pride ourselves in getting freight quotes back to you
faster than anyone in the industry.

No Hidden Costs
There's no cost or hidden fees to use our service.
Simply pay actual freight costs.

Hassle Free
We make the shipment booking process simple
and easy. Let us take care of your freight with
superior communications levels along the way.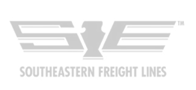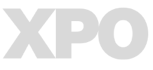 LTL Freight Shipping
Finding Value with Intermodal Rail Shipping
Intermodal or rail shipping is a viable over the road alternative that is often underutilized by many customers. Intermodal shipping is great solution for freight traveling between major markets, and although slightly slower than standard truckload shipping, is often a much more economical choice. FreightPro's intermodal specialists can evaluate how rail shipping can fit effectively into your company's transportation profile. Though it's not for every freight shipment, when freight is not particularly time-sensitive, shipping via intermodal can cut down on your freight shipping costs. If you've read our previous blogs, you know that "value" is often very different than "cost." Just because a freight quote or shipping rate is cheaper, doesn't mean that it has more value. It helps to have a freight broker that understands the difference between the two, and how intermodal rail shipping can find the sweet spot between value and price.
Economical and Environmentally Friendly
Rail shipping allows our customers to move the most amount of freight per gallon of gas than any other viable shipping method. This not only allows you to ship your freight more cheaply, it also has the dual benefit of having the least impact on the environment. Intermodal shipping is a seamless process and smart option if you are shipping in freight markets that support rail shipping. Not only does it keep your costs down, it helps save the environment. We get that that's not feasible on every freight shipment, we wouldn't be in business if it were, but it's still nice to have an eco conscious option for when the opportunity presents itself. It may not be something you do all the time, but intermodal rail shipping can work wonders for your world and your wallet. If you're looking for intermodal freight quotes, contact us and we'll see if rail shipping is right for you!
Access incredible savings from our database of qualified, vetted freight carriers that will get your freight delivered safely, on-time, and for a great price.
From getting a freight quote to booking, tracking and the bill auditing process. We take the headache out of your logistics and make these challenging processes as efficient and easy as possible.
Our Operations have been molded to be proactive, rather than reactive. We strive to provide a quality freight experience for our customers.
Enjoy access to 70+ carriers, instantly compare multiple freight quotes and book shipments in a flash. As a top 3PL, we work with only the best carriers to ensure competitive rates for your freight.
Elevate your supply chain experience with Beon LTL.