Experience great pricing and amazing service from the FreightPros team.
Fast
We pride ourselves in getting quotes back to you
faster than anyone in the industry.
No Hidden Costs
There's no cost or hidden fees to use our service.
Simply pay actual freight costs.
Hassle Free
We make the shipment booking process simple
and easy. Let us take care of your freight with
superior communications levels along the way.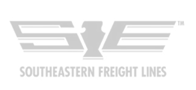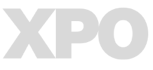 Meet the FreightPros team




Testimonials
The positive atmosphere at FreightPros is what sets us apart from everyone else. No matter what we might have going on at work or at home, everyone comes in and treats each other with respect and kindness. I'm excited to come into work every day and see what we can build together!
Brooke Moore
Enterprise Account Coordinator
Testimonials1
FreightPros makes me feel part of a family and not just another person in a cubicle. They embrace change and are constantly challenging the status quo. We love what we do and it shows in the strong relationships we have built with our customers.
Kory Lonberger
SMB Sales Executive
Testimonials2
I have been a FreightPro for 6+ years now. FreightPros does an awesome job at taking care of and supporting each and every employee. FreightPros has established an environment where you feel just as comfortable talking to the President of the company as you do your peers!
Emilio Dominguez
Senior Billing Specialist
Testimonials3
We are a tight-knit family of problem solvers at FreightPros. I can always rely on my amazing team for anything! I love having supportive colleagues who go above and beyond to help our clients and enhance experiences.
Yolei Yang
Account Management Coordinator
Access incredible savings from our database of qualified, vetted freight carriers that will get your freight delivered safely, on-time, and for a great price.
From getting a freight quote to booking, tracking and the bill auditing process. We take the headache out of your logistics and make these challenging processes as efficient and easy as possible.
Our Operations have been molded to be proactive, rather than reactive. We strive to provide a quality freight experience for our customers.
Enjoy access to 70+ carriers, instantly compare multiple quotes and book shipments in a flash. As a top 3PL, we work with only the best carriers to ensure competitive rates for your freight.
Elevate your supply chain experience with Beon LTL.
Copyright © 2018 FreightPros. All rights reserved.